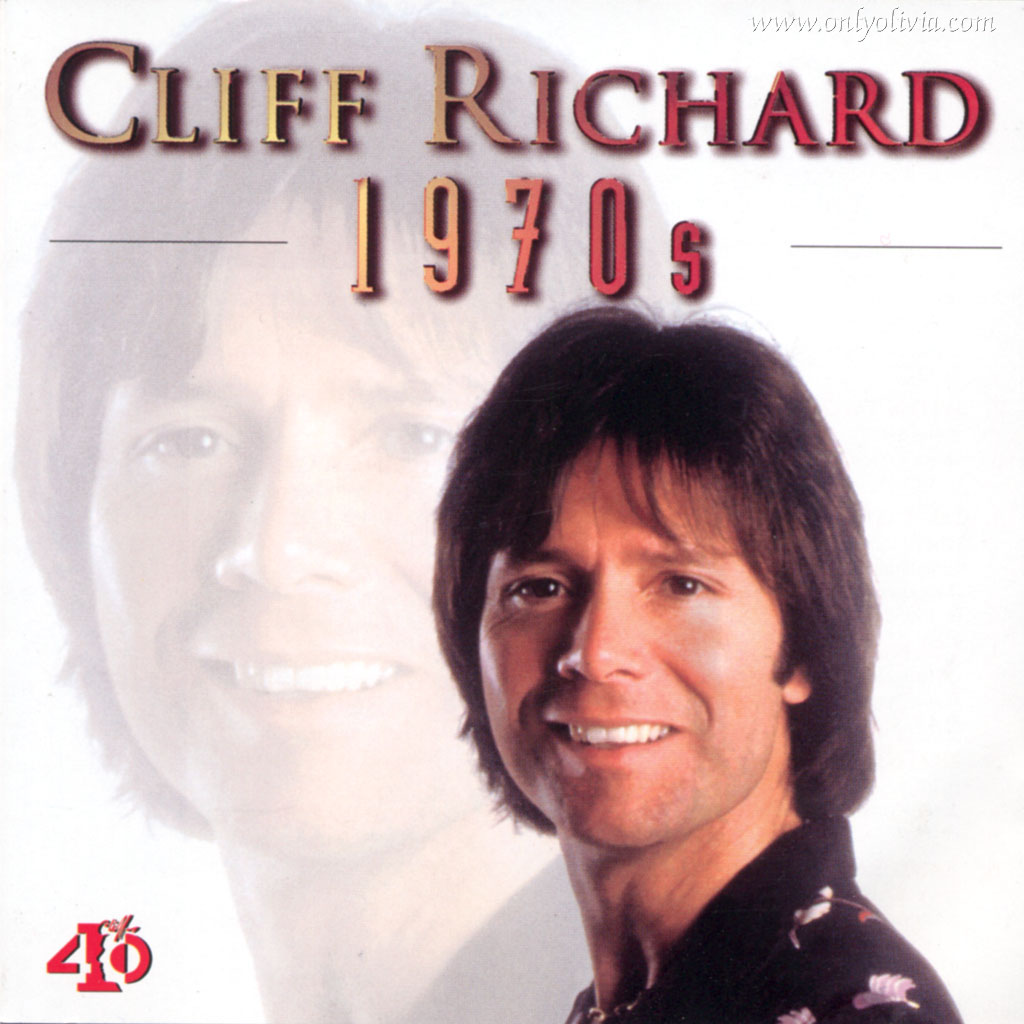 Soulicious  2011
Saving A Life
Go On & Tell Him
Do You Ever
Teardrops
When I Was Your Baby
Are U Feeling Me
Oh How Happy
Every Piece Of My Broken Heart
How We Get Down
This Time With You
Don't Say You Love Me (It'll Ruin My Day)
She Looked Good
I'm Your Puppet
Always And Forever
Birds Of A Feather
The Fabulous Rock n' Roll Songbook  2013
Rip It Up
Wake Up Little Susie
Poetry In Motion
Sealed With A Kiss
Stood Up
Such A Night
School Days
Teddy Bear & Too Much (medley)
Don't Let Go
Dream Lover
Stuck On You
Fabulous
Rave On
Johnny B. Goode
One More Sunny Day
 SINGOLI
'Cos I Love That Rock'N'Roll
'd' In Love
21st Century Christmas
A Girl Like You
A Heart Will Break
A Little In Love
A Misunderstood Man
A Voice In The Wilderness
After This Love
All I ask for You
All that matters
All The Time You Need
Always And Forever
Amazing grace
And i love her
Anything I Can Do
Are U Feeling Me
Baby You're Dynamite
Bachelor Boy
Be Bop A Lu La
Be In My Heart
Be With Me Always
Better Day
Better Than I Know Myself
Birds Of A Feather
Blue Moon
Blue Turns To Grey
Blueberry Hill
Born To Rock 'N' Roll
Born To Rock'n'roll
Brother To Brother
Burn on
Butterfly Kisses
Can't Keep This Feelin In
Can't Take The Hurt Anymore
Carrie
Choosing
Christmas Alphabet
Christmas Never Comes
Cities May Fall
Clear Blue Skies
Climbing Up Mount Everest
Daddy's Home
Dancing Shoes
Das ist die Frage aller Fragen
Der Sonntag mit Marie
Do You Ever
Do You Wanna Dance?
Do You Want To Dance
Doing Fine
Don't Let Go
Don't Say You Love Me (It'll Ruin My Day)
Don't Turn The Light Out
Donna
Dream Lover
Dream Tomorrow
Ease Along
Es war keine so wunderbar wie du
Evergreen Tree
Every Face Tells a Story
Every Piece Of My Broken Heart
Everybody Knows
Everyman
Everything i do (i do it for you)
Fall In Love With You
Fallin In Luv
Fighter/Thief In The Night
First Date
Forever You Will Be Mine
Forty Days
Free My Soul
From a distance
Galadriel
Gee Whiz It's You
Girl, You'll Be A Woman Soon
Give A Little Bit More
Give Me Love Your Way
Go On & Tell Him
God rest ye merry gentlemen
Golden
Good Times (Better Times)
Goodbye Sam hello Samantha
Great Balls Of Fire
Green Light
Gut, Dass Es Freunde Gibt
Gut, dass es Freunde gibt (Power to all our friends)
Handle My Heart With Love
Have Yourself A Merry Little Christmas
Here (So Doggone Blue)
Hey Mr. Dream Maker
Hey Watcha' Say
High class baby
Hope Set High
Hope, Faith & You
Human Work Of Art
I Can't Ask For Anymore Than You
I Could Easily Fall In Love With You
I Do Not Love You Isabella
I just don't have the Heart
I Love
I still believe in you
I Wake Up Crying
I will follow you
I Wish We'd All Been Ready
I Wish You'd Change Your Mind
I'll come runnin'
I'll Follow You
I'm Nearly Famous
I'm Not Hero
I'm The Lonely One
I'm Walking
I'm Your Puppet
I've Got News For You
Ich Traeume Deine Traeume
If You Work Away
In the country
In The Night
It Has To Be You, It Has To Be Me
It'll Be Me
It'll Be Me Babe
It's all in the game
It's Alright Now
It's No Use Pretending
Joanna
Johnny B. Goode
Junior Cowboy
Just Don't Have The Heart
Just Don't Say Goodbye
Language Of Love
Lean On You
Learning How To Rock'n'roll
Lessons In Love
Let Me Be The One
Little Bitty Pretty One
Little Mistreater
Little Town
Living doll
Living in harmony
Locked Inside Your Prison
Lost In A Lonely World
Love Is The Strongest Emotion
Love Stealer
Lucky Lips
Makin' History
Man gratuliert mir
Maria No Mas
Marianne
Marked With Death
Mean Streak
Millennium Prayer
Miss You Nights
Mistletoe & Wine
Mistletoe and wine
Monday Throu' Friday
Monday Thru Friday
Moon River
Mr. Businessman
Must Be Love
My Kinda Life
My Luck Won't Change
My Pretty One
Never Be Anyone Else But You
Never Even Thought
Never Let Go
Never Say Die
Nine Times Out Of Ten
No Power In Pity
November Night
Now You See Me, Now You Don't
Ocean Deep
Oh How Happy
Oh No, Don't Let Go
On The Beach
Once In A While
Once Upon A Time
One More Sunny Day
One Step Closer
Only Angel
Over You
Peace In Our Time
Please Don't Fall In Love
Please Don't Tease
Please Remember Me
Poetry In Motion
Power to all our friends
Rave On
Real As I Wanna Be
Remember
Remember Me
Reunion Of The Heart
Right Here Waiting
Rip It Up
Rock'n'Roll Juvenile
Rote Lippen soll man küssen
Sag & QuotNo & QuotZu Ihm
Sag No zu ihm
Saving A Life
Saviour's Day
Say You Don't Mind
Scarlet Ribbons
Sealed With A Kiss
Share A Dream
She Is So Beautiful
She Looked Good
She Make Me Feel Like A Man
She means nothing to me
She's A Gipsy
Shine, Jesus, Shine
Shooting From The Heart
Silent Night
Silhouettes
Silver's Home Tonight
Sing A Song Of Freedom
Slow River
Small World
Snowfall Of The Sahara
Snowfall On The Sahara
Some people
Sometimes love
Somewhere over the rainbow – what a wonderful world
Son Of The Thunder
Son Of Thunder
Spanish Harlem
Spider Man
Start All Over Again
Stood Up
Stronger Than That
Stuck On You
Such A Night
Such Is A Mystery
Such Is The Mystery
Suddenly
Summer holiday
Summer Rain
Take Another Look
Take me high
Teardrops
Teddy Bear & Too Much (medley)
The Best Of Me
The Christmas Song
The day i met marie
The Gambling Song
The Golden Days Are Over
The Lord's Prayer
The millennium prayer
The Minute You're Gone
The Next Time
The Nightmare
The Only Way Out
The Sleep of the Good
The twelfth of never
The Water Is Wide
The Winner
The Young Ones
Theme For A Dream
There's More To Life
Thief in the Night
This New Year
This Time With You
Time Drags By
Tiny Planet
Traveling Light
Travellin' Light
True Love Ways
Under Lock & Key
Under Lock And Key
Under The Gun
Up In The World
Wake Up Little Susie
We Being Many [feat. Helen Shapiro]
We don't talk anymore
We Should Be Together
Wenn Du Lachst, Lacht Das Glueck
What's Love Got To Do With It
Whem You Walk In The Room
When I Survey The Wondrous Cross
When I Was Your Baby
When the girl in your arms is the girl in your heart
When two worlds drift apart
When You Thought Of Me
Where Do We Go From Here
Where Do We Go From Here?
Where There Are Horses
Where You Are
While She's Young
White Christmas
Who's In Love
Whole Lotta Shakin' Goin' On
Why Me
Why Should The Devil Have All The Good Music?
Wide Open Space
Wild Geese
Will You Love Me Tomorrow
Willie & The Hand Jive
Wind Me Up, Let Me Go
Wired For Sound
With The Eyes Of A Child
Y'Arriva
Yesterday, Today, Forever
You Know That I Love You
You Move Heaven
You've got a friend
You've Got Me Wondering
You've Got To Give Me All Your Lovin'
You, Me & Jesus
You, Me And Jesus
394total visits,1visits today